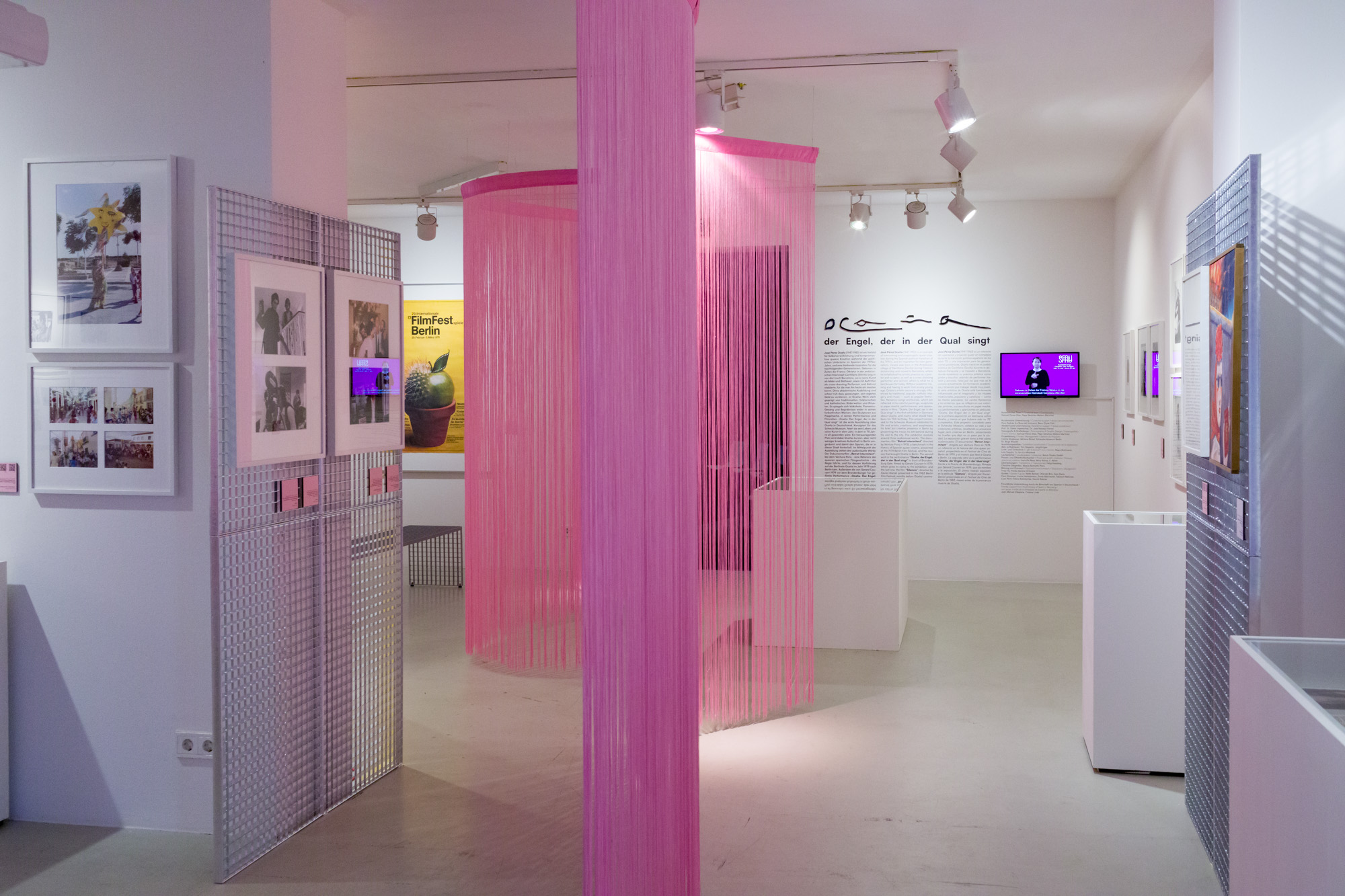 Photo: Patricia Sevilla Ciordia for Schwules Museum Berlin



Photo: Patricia Sevilla Ciordia for Schwules Museum Berlin


Exhibition
Schwules Museum Berlin
06.05. - 12.09.2022

Potsdamer Straße 161
10783 Berlin, Germany
Facebook event:

link



Opening: May 5, 2022 at 7 PM
Duration: May 6 – September 12

José Pérez Ocaña (1947-1983) is an example of overcoming and unapologetic queer creation during the Spanish political transition of the 1970's, and an inspiration for later generations. Ocaña was born in the Andalusian village of Cantillana (Sevilla) during Franco's dictatorship and moved to Barcelona, where he established his artistic practice as a painter and sculptor, as well as a cross-dressing performer and activist, which is what he is best known for today.

Without academic training and having to work from a very young age, Ocaña's artistic oeuvre is strongly influenced by traditional, popular, catholic imagery and rituals – such as popular festivities, flamenco songs and burials, which are reflected in his colorful paintings, sculptures in paper maché, performances, and appearances in films.

"Ocaña. Der Engel, der in der Qual singt" is the first exhibition in Germany about Ocaña, and marks what would have been his 75th birthday. This project conceived for the Schwules Museum celebrates his life and artistic creations, and emphasizes his brief but creative presence in Berlin by presenting the traces he left behind during his visit to the city.

The exhibition revolves around three audiovisual works: The documentary film "Retrat Intermitent" directed by Ventura Pons in 1978, a benchmark in the history of Spanish queer cinema, presented at the 1979 Berlin Film Festival, and the reason that brought Ocaña to Berlin. The second work is the performance "Ocaña, der Engel, der in der Qual singt" in front of Brandenburg Gate, filmed by Gérard Courant in 1979, which gives its name to the exhibition; and the last one, the film "Silencis", directed by Xavier-Daniel presented in the 1983 Berlin Film Festival, months before Ocaña's premature death.

The exhibition is curated by Samuel Perea-Díaz und Pepe Sánchez-Molero.

With friendly support from the

Embassy of Spain in Germany.